Karakush Its U Nanimous
 ESTONIAN CH LATVIAN CH, LVJW- 2004
( Australian Grand CH Karakush The Heat Is On x Australian Grand CH Karakush Unforgettable U)
Mouzi is Sire of our F-litter 2006 and Grand Sire of E-litter 2012.
24.02.2003 – 22.10.2015
Mouzi – our very special boy, our honey bunny – missing you so much, till we meet again….
I am a thousand winds that blow,
I am the diamond's glint on snow.I am sunlight on ripened grain,
I am the gentle Autumn's rain.
I am the soft stars that shine at night.
Sadly missed along life's way, quietly remembered every day…
We will miss you greatly Mouzi, but know you will always be in our hearts, forever
Our sincere thank you to Mouzi's breeders Helen and Leigh Gibson in Australia,… Continue reading →
Happy Birthday 11 years old  today our beautiful Mouzi !
Mouzi is  CH Karakush Its U Nanimous
(CH Karakush The Heat is On x CH Karakush Unforgettable U)
Mouzi has no aging signs yet other than that cute graying face,  he still carries himself proud and has solid hard topline. We are very happy to have our Mouzi  been healthy all these 11 years and still going strong!  Mouzi's kids and grandkids all wishing Happy Birthday to Mouzi!
We love you our Mr Mouzi Man!
Here is Mouzi pictured on grooming table lately when he got a clean paw grooming suitable for wet and muddy winter we have this year.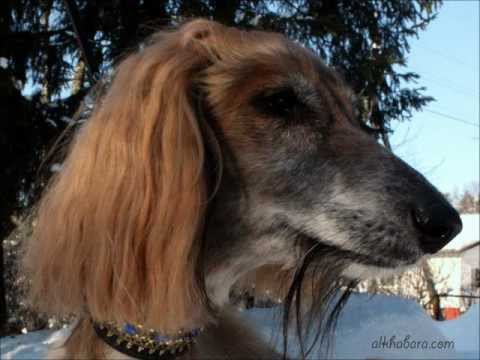 Mouzi – 10 year old – Mouzi is CH Karakush Its U Nanimous ( CH Karakush The Heat Is On x CH Karakush Unforgettable U ) Finally got the short videoclip, filmed at Mouzi's 10 year birthday at 24.February, uploaded.
It was very cold day, sunny but freezin' cold.  -10C or even more, so we got only this short video but we made lot photos, read about Mouzi and see lot photos in our previous posting !
Happy Birthday to our honey-bunny, our dear old puppy Mouzi – 10 years old!
Mouzi is CH Karakush Its Unanimous (by AUST CH Karakush The Heat Is On x AUST GR CH Karakush Unforgettable U), our import from Australia at 2003.
Mr Mouzi 10 years old ♥
Isn't he cute, our dear old puppy boy :)
He has been healthy whole life, and has no age problems, he stand up fast and runs like crazy with younger ones, he still has his very proud carriage and enjoying his harem and grand kids to play with ♥
We also did little video clip and then Mouzi saw something there pretty far on road, Alex followed Mouzi and what they saw was a
Mr Mouzi and Nikki – they were lifetime buddies, both born same year, Nikki in January and Mouzi in February 2003.
This picture is web design made by me and was cover for our website many years. Mouzi and Nikki were shown and travelling together. They grow up together when Mouzi came from Australia in June 2003.
We had a dream to make photos of them both like on this cover art picture, at Sunday 24.02 when also Mouzi get 10 years old.
Nikki died 22.02…. So the dream photo never came true….. but we did lot pictures of MrMouzi, stay tuned, next posting on the way! ;)
 Favorita, ( INT CH Al Khabara Ahabatha) pictured 14 year old  is proud and happy Grand Mom of our E-litter. She likes to spend time in garden with puppies and she was great help in teaching puppies to walk in leash.
So does Grand Father Mouzi , 9 years old (CH Karakush Its U Nanimous) – Mouzi loves to find out all the furry toys and offer these to puppies to play with.
Pictured is also Grandmom Favorita and Mom Grace – our Queens – taking care of puppies together  by watching them and running with them. It is truly heartwarming to see how they teach all the good things to puppies and it often makes you wonder how smart are the older dogs can be in understanding and taking good care.
See full gallery here:
Shownews!  Beautiful Baghera and handsome Mouzi at their  first show!
06.09.2003 All Breed Show, Vasalemma, Estonia,
Rajko Rotner/Slovenia
Al Khabara Baghera: Puppy Class 6-9 month, 1st in class, Very Promising , BEST OF BREED PUPPY,  BIS PUPPY #4
Judges Comments:
Well developed for age, nice expression, nice head, nice body, moves very well.
Karakush Its U Nanimous: Puppy Class, Very promising 1, BEST OF BREED PUPPY
Judges Comments:
Very well developed. Nice head – well proportioned with body. Good topline. Well
angulated. Very good in movement.