Videos
L-kids meet Jane very first time, what a fun :)
First time Essie on video!!!
Essie is 2 yo young girl from our latest litter and we are very happy to see this beautifully moving black girl in rings now, well handled by her owner Katja Kuusisto
We just LOVE to see how Essie goes in long loose leash and collar, and showing with pride and joy!!
Essie is by  C.I.B Al Khabara Fiery Mouztafa x C.I.B Kingsleah Amazing Grace
This great video made by Eva Piipparinen in Finnish Sighthound Specialty Show, 21.09.2014 in Tampere.
See Essie  in BEST FEMALE ring, Essie – (Al Khabara Essence Of Noir)  .
One more of our Al Khabara mover girls is showing off and enjoying in showring:)
Click on picture to start video.
Continue reading →
Maasu  (CH Al Khabara Grace Of Love ) enjoying the large grassy ring yet before autumn, next outdoor showrings available not before May 2014. And yes, it is already autumn in air!
We had great weekend at international Estonian Winner 2013!
Breed: Jean Jacque Dupas/France
BIS Progeny Groups: Dina Korna/Estonia
Our results:
Al Khabara Easy Breezy Me: EST JCAC, BOB JUNIOR, BB-4 , EST JW-2013, Crufts qualification 2014
Entel also was chosen into final cut at all breed BIS Junior ring from very large entries!
Kingsleah Amazing Grace: BOB Veteran, EST VCAC, EST VW-2013, EST Vet CH
Al Khabara Graceful Me: Ch Class Excellent 2, Reserve Best Bitch, res-CACIB
Al Khabara Guess I'm Amazing: Open Class Excellent 1, BB5
Al Khabara Escada:: Junior Class Excellent 2
Al Khabara kennel : BOB BREEDER, was chosen into last cut at BIS BREEDER ring from large entries
Kingsleah Amazing Grace : BEST IN SHOW Progeny Group
Maasu is Al Khabara Grace of Love from our G-litter, sired by C.I.B Agha Djari's Urban Cowboy x C.I.B Kingsleah Amazing Grace
We took Maasu back to Al Khabara this spring because owner had no possibilities to have her so Maasu naturally came back to us.
She fell love to her sister Lilli since first evening, they sleep and eat together and playing the afghan hound wrestling games that makes us drop to tear of laughing. Maasu is big friend also with Mr Mouzi who have been a bit lonely after his buddy Nikki left us in February.
Maasu never been in show stack or in show collar and leash before  and  as soon the snow was gone we took her out of curiosity  to see how she moves. Well we are amazed, but being honest, not very surprised – she has the head held and movement just like her litter mates has!
Maasu has nice silky hair structure and very easy to care, tho she still need a bit growing hair out, I have been taking excellent care of her hair and she doing fine for 2 weeks between baths, so her coat is ready to grow well.
Here comes video of Maasu in show !
Video of Eleganzza  (Al Khabara Eleganzza) when she was 4,5 month old,  never published  before because I thought my poor filming at rainy and cold wouldn't make right to her but despite the rainy and wet day Eleganzza and Alex had  quite a fun ;)
Filmed in November 2012… very first exercising for her in leash and collar….learning the patience and the being team.
Enjoy!

Al Khabara Eleganzza 4 month
NB: Eleganzza is is very nicely developed and has beautiful movement, she is show trained and  we are excitedly waiting to see her in showrings this coming spring and summer. She might be available for right home. Read more about her.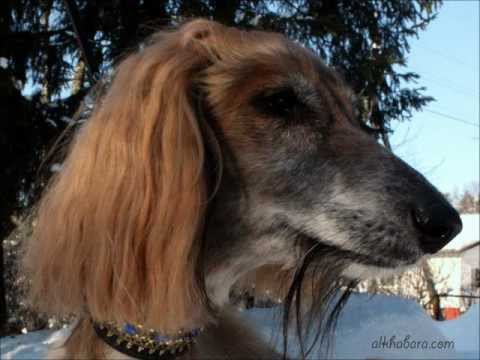 Mouzi – 10 year old – Mouzi is CH Karakush Its U Nanimous ( CH Karakush The Heat Is On x CH Karakush Unforgettable U ) Finally got the short videoclip, filmed at Mouzi's 10 year birthday at 24.February, uploaded.
It was very cold day, sunny but freezin' cold.  -10C or even more, so we got only this short video but we made lot photos, read about Mouzi and see lot photos in our previous posting !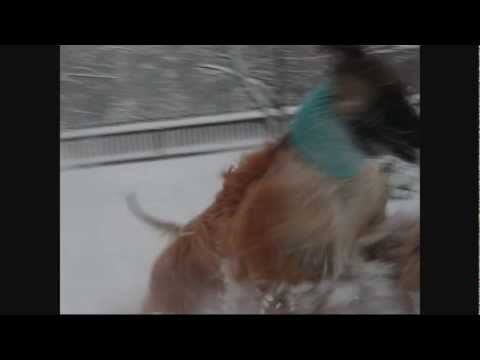 And here comes King of Snowland :)
Mouztafa enjoying snow, look how he run ON the snow, taking attention how deep it is, up to elbows;) What a fun !!!!
Mouztafa (C.I.B INT CH Al Khabara Fiery Mouztafa) is sire of our current E-litter 2012 who is to going to have their first snow run today :):):)
This video was made at 2008 and today is just right time to publish it to celebrate the SNOW  we finally got after long suffering in wet, rainy and dark autumn.
Here is little dream boy Buppa, 15 week old, showing his movement at one of his very first show trainings. Choose HD quality to see video at its best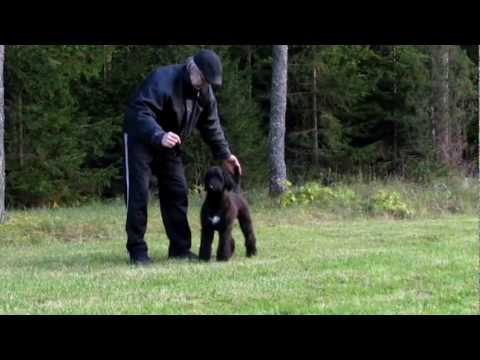 Al Khabara Every Girlz Dream 15 week old
New videos of  Bengu and Lilli 16 month old.  Handled by Salla Suokas.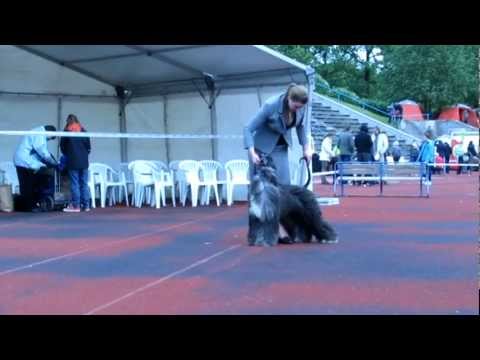 Al Khabara Graceful Me – 16.month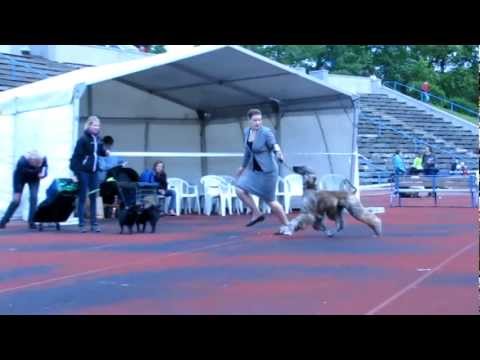 Al Khabara Guess I'm Amazing 16 month
Finally new photos of  Lillie was taken. She probably is less presented on photos from out G-litter because  her littresisters were shown to titles in last few month and so were most spotlighted and also because such darkness in November and December.
We are very pleasured how she grown and developed and we think she is another  beautiful mover  out of Moritz and Grace litter.
We finally  got  some snow and enough lights to take camera with Lilli at daily walk and when coming back we also did short video of her. Look how she enjoying herself at this snowy "catwalk" :)
Lilli will be seen in showrings at  2012 !!!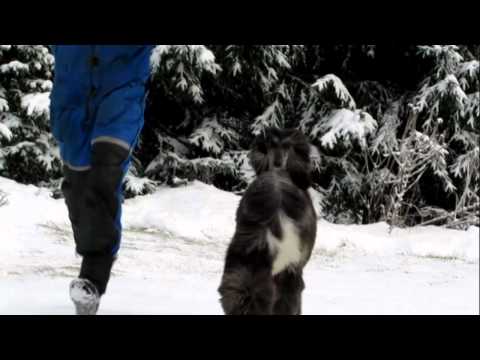 See more latest pictures about Lilli: